Active Aging Week 2023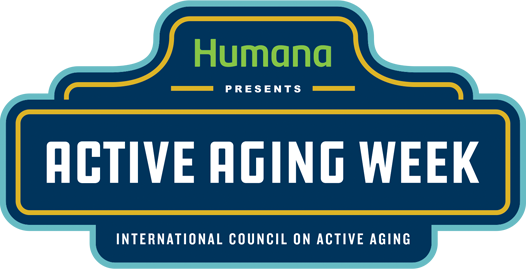 Celebrate Active Aging Week:
October 2nd - October 8th, 2023
Active Aging in Manitoba (AAIM) once again joins the International Council on Active Aging (ICAA) in promoting Active Aging Week, held October 2nd - October 8th, 2023. Active Aging week is a weeklong campaign that celebrates the positivity of aging and living actively and promotes the benefits of an overall healthy lifestyle! Active Aging Week also showcases the many capabilities of older adults.

This week is meant to celebrate how positive the process of aging can truly be. Active Aging Week encourages adults over the age of 50 to take advantage of all that life has to offer!

The 2023 theme is, Celebrate the Contributions of Older Adults.

Many people have negative ideas and attitudes about aging. Positive images of aging can help get rid of myths and stereotypes. For example, some people believe that getting older means being inactive, unhealthy, and dependent – but this is rarely the case. In fact, older adults are living longer, healthier, more independent lives than ever before!

Older people make important contributions to society, as friends and companions, neighbours, advisors, family members, caregivers, volunteers, employers and employees, business owners, artists, musicians, and community leaders. Celebrating older adults is an important way to promote positive images of aging!

We are encouraging every community in Manitoba to take part and celebrate healthy, active aging, sharing their experience of being an active living community in Manitoba.

We want people to reflect and reconnect with activities. Slow down, and carve out some time for some self-care. Take a walk with friends, try yoga or tai chi, take up a new hobby, or try a new sport. Experience your favourite park this fall - try Nordic Pole Walking, bird watching, or photography, and enjoy the fall colours Manitoba offers. The possibilities are endless, and AAIM believes you are never too old to try something new!

Be sure to check out the International Council on Active Aging Website for additional infomration and resources!
Click here to visit the ICAA website!