WELCOME
Welcome to Active Aging in Manitoba. We are a not-for-profit organization, dedicated to the promotion of active aging opportunities for all older Manitobans to enhance their health, mobility and continuing participation in their community. We are also the provincial organization responsible for the planning and implementation of the annual Manitoba 55+ Games. Our office is located inside the Wellness Institute at Seven Oaks General Hospital, 1075 Leila Avenue in Winnipeg.
UPDATES
AAIM is encouraging all peer volunteer leaders to suspend their group exercise efforts until further notice. However, we are also encouraging them to creatively maintain their social connections by checking regularly with their social networks via telephone, social media, etc.
2020 Manitoba 55+ Games Cancelled due to COVID-19
After much consideration, and as a precautionary measure, AAIM and the MB 55+ Games have decided to cancel the 2020 MB 55+ Games in response to the evolving public health situation with coronavirus (COVID-19).
Please click here to read the 2020 Manitoba 55+ Games MEDIA RELEASE.
NEWS
Active Aging in Manitoba (AAIM) is aware that the Coronavirus (COVID-19) is present in Manitoba and we want to ensure that our staff, volunteers and older adults we support are at minimal risk.
As the situation continues to evolve, AAIM will be monitoring the situation. AAIM will use the information available from Manitoba Health, Seniors and Active Living; the Public Health Agency of Canada and the World Health Organization to guide our decisions regarding our programming. There is an increased risk for individuals: aged 65 and over, with compromised immune systems and/or with underlying medical conditions.
If you are concerned about symptoms that you or a loved one may be experiencing, please contact Health Links at 204-788-8200 or toll-free 1-888-315-9257 to speak to a Health Links registered nurse. Keep up to date with evolving public health recommendations from MB Health: www.gov.mb.ca/health/coronavirus/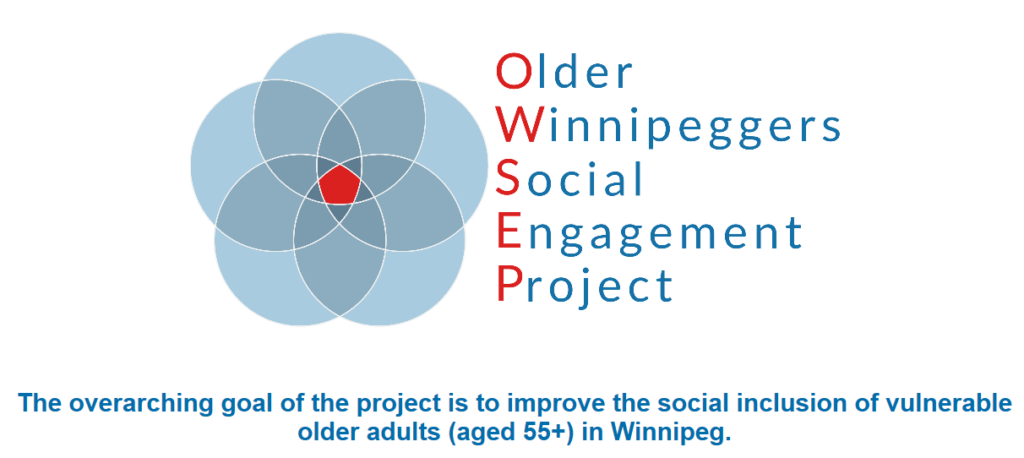 Don't put your health on hold:
No matter what's going on in the world, your regular health concerns don't stop. Neither does your doctor. Right now, doctors across Manitoba are still available to help with your essential health concerns as we adapt to COVID-19. That help extends to everything from prescriptions and ongoing chronic conditions, to injuries and other illnesses.
Doctors are here to help you. They may provide a phone or video appointment. If an in-person visit is needed, doctor's offices are taking public health precautions to screen patients, disinfect more frequently and apply social distancing advice in common spaces like waiting rooms. Most importantly, your doctor can help you decide if you should seek care now, or wait. Don't self-diagnose, or simply assume they're not available. Just call your doctor first to get advice. They're ready to help.
Please see the following link: https://doctorsmanitoba.ca/callyourdoctor/
Senior Scope shall be delivered through rain, snow, sleet or hail… or COVID-19:
Senior Scope is committed to its readership, especially during this COVID-19 pause. Copies will be available, for the time being, at most 55+/senior housing complexes, and various public places such as grocers and pharmacies, etc. as permitted, until things get back to normal. You can also find them in some outdoor NextHome free publication boxes. Mail and email subscriptions will continue as well. New public locations will be posted on our website: www.seniorscope.com, along with updates on COVID-19 locally, nationally and internationally.
Note that coronavirus has a short lifespan on newsprint and extra precautions will be taken during delivery. Still, PLEASE EXERCISE SAFE PRACTICES yourselves. Wash your hands, use hand sanitizer, DON'T touch your face, AND PLEASE STAY HOME if you can and HELP SAVE LIVES. You can always read Senior Scope online anytime (current and past issues) in the comfort of your home.
ONE YEAR SUBSCRIPTIONS (12 issues) are available. If you have any questions, please call 204-467-9000 or email kelly_goodman@shaw.ca.
Until we can socialize safely again, please stay healthy and happy!
With COVID-19 it's more important than ever before….
Protect Yourself. Get the Flu Shot.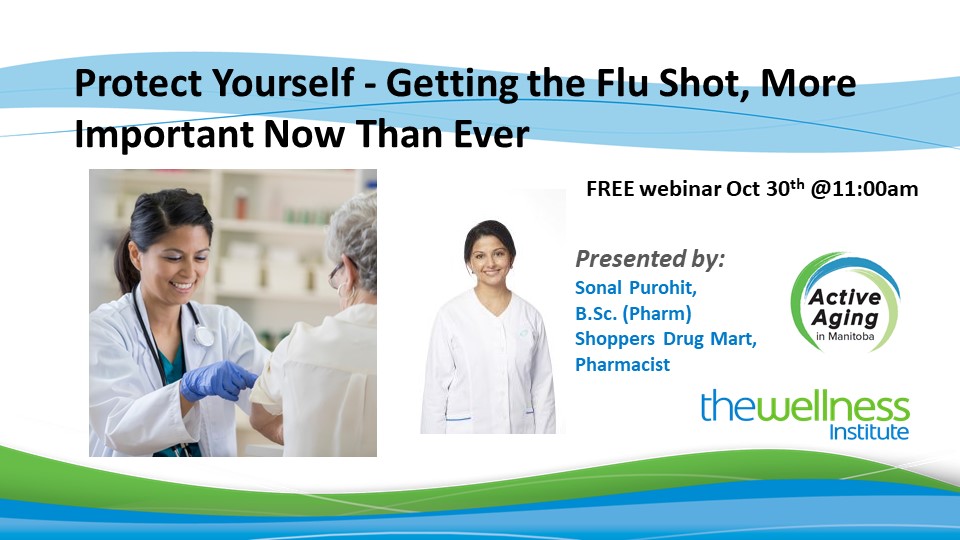 Manitoba 55+ Games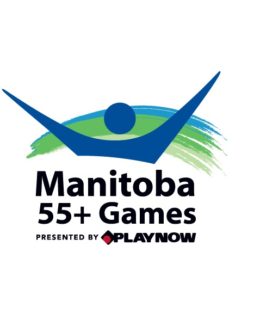 Webinars
Active Aging in Manitoba (AAIM) is striving to encourage healthy aging choices and behaviours that contribute to optimal health outcomes....
More details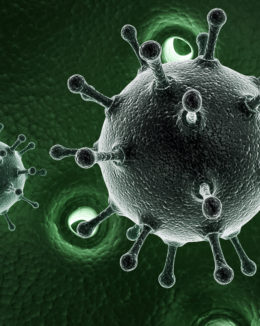 Events
[tribe_events view="month"]