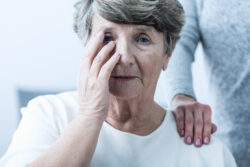 Surviving Chronic Pain: For You and Your Loved One
Join Dr. Brigitte Sabourin, Clinical Psychologist and Researcher in the Department of Clinical Health Psychology (Pain Management Centre), for an information session for people dealing with chronic pain and their families, and the supports available.
Brigitte Sabourin, MBA, PhD, CPsych, Assistant Professor
Department of Clinical Health Psychology, Max Rady College of Medicine, University of Manitoba
FREE in partnership with the Manitoba Psychological Society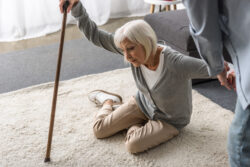 Staying on Your Feet: Taking Steps to Prevent Falls and Fall Related Injuries
The goal of this presentation is to reduce the risk of falls among older Manitobans. The discussion will help you to understand some of the risks of falling at home and in the community. You will receive information to help to determine your risk of falling and how to take action to lower your risk.
Presented by AAIM and facilitated by AAIM Peer Leader Coordinator, Sue Mackenzie.
Free pre-recorded webinar, available to access any time.